Our History
Our company recognizes the rapid development in Myanmar, accompanied by the growing need for better building materials. We are excited to be part of that development by providing high-quality coated steel to Myanmar's fast-expanding building
The Joint Venture
To achieve the goal of developing the coated steel sector, a new joint venture was formed, with the signing ceremony at the end of 2017.
This marked the beginning of our US$85 million projects. Under the joint venture, JFE Steel, MERANTI Steel, JFE Shoji, Marubeni-Itochu Steel, and HANWA are sharing resources to jointly design, construct, and operate a world-class steel galvanizing and colour coating line in the Thilawa Special Economic Zone, near Yangon city.
Groundbreaking of Factory Construction in the Thilawa SEZ, Thanlyin Township, Yangon
On March 1st 2018, JFE MERANTI Myanmar Co., Ltd (JMM) celebrated the start of the construction of a factory for hot-dip galvanizing and colour coating of flat-steel products for the building and construction industry in the Thilawa Special Economic Zone.
The ceremony was attended by about 250 guests, including Myanmar Vice President U Henry Van Thio, Minister of Commerce U Than Myint, Vice Minister of Finance U Set Aung, other government officials, Japanese Ambassador Tateshi Higuchi, and many other distinguished guests.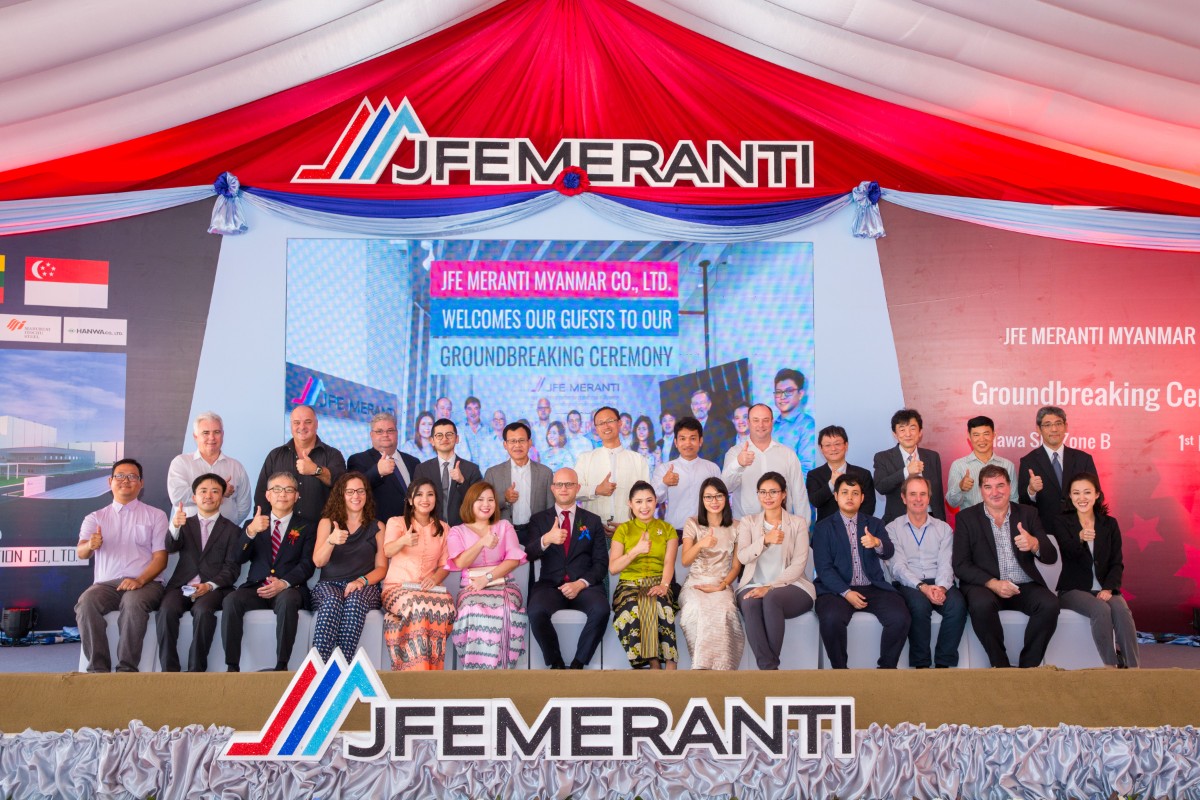 Commissioning of the Colour Painting Line
Our colour painting line will meet the latest standards of sustainable quality products and will have a capacity of approximately 90,000 tons per annum. It will be supplied by a leading engineering company with an extensive global track record and will be ISO certified.